Follea by Daniel Alain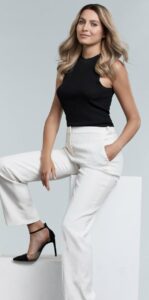 Follea by Daniel Alain  –  our collection of premium luxury wigs and toppers is available now at A Special Place. Renowned for their hair quality, cap construction, and amazing, undetectable lace fronts Follea wigs are incredibly life-like!
Hair loss affects millions of women every day.  Whether it is due to chemotherapy, alopecia, trichotillomania, age or genetics, Follea offers the most natural, beautiful hair on the market today.  You deserve the pinnacle of beautiful hair!  When only the best will do – choose a high-quality Daniel Alain wig tailored to your lifestyle and hair loss needs.
Renowned for their 100% European human hair wigs, Daniel Alain's Follea Wig Collection is virtually undetectable to the eye, with mesmerizing movement, and exquisite softness to the touch.  Nothing else compares to the quality and beauty of a Follea wig or hairpiece.
Each and every Follea wig is meticulously crafted by expert artisans who have perfected the art of wig-making.  These amazing hand-made pieces are of the highest quality for beauty and longevity. Follea wigs and hairpieces are available in a variety of styles, lengths, colors, and cap sizes. Comfortable, secure, and lightweight, they make having beautiful hair an everyday reality.
Explore our collection of Follea Wigs and Hairpieces:
Follea René – Affordable Luxury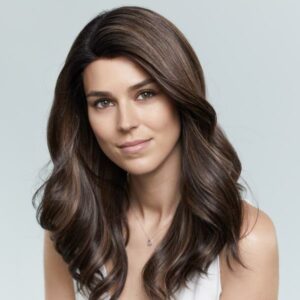 The perfect entry level wig, Follea René is made of World Select Hair, combining beauty and practicality.  An affordable, natural wig, Rene offers attainable luxury – while maintaining the impeccable craftsmanship Follea is famous for.  Beautiful, natural volume is the hallmark of this incredible wig.
René is available in a range of beautiful lengths and customizable human hair colors.  With 5 available cap sizes, Rene offers the security and comfort that will make this hair feel like a natural extension of you.  Embrace transition and confidence with René.
Follea Style – Amazing Volume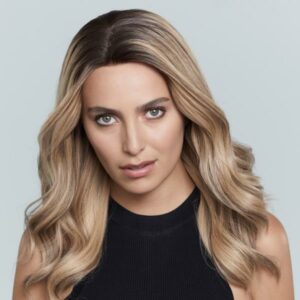 Step into the world of Style – Daniel Alain's best-selling human hair wig.  Crafted with the highest quality  100% European human hair, Style is the perfect balance of comfort, security and refined style!
Style is the perfect balance of full volume and lightweight comfort.  With 5 cap sizes, and a full range of lengths and colors, Style offers a perfect solution for everyone. Customize your wig for a look that is unique to you.
A luxurious texture that you must touch to believe, the hair moves and flows freely and naturally – giving you the confidence to wear your hair every day worry-free.  It's time to embrace Style!
Learn how Charlotte styles her Follea wig
Chic – Refined and Sleek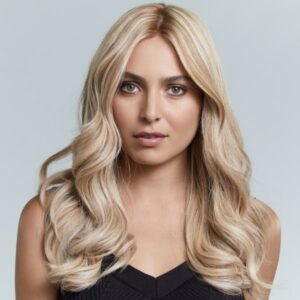 If sleek is your thing, Chic is your wig.  Refined, smooth, effortless – Follea's Chic is made with premium 100% European hair, with cuticle intact, so the hair moves, bounces and flows flawlessly.
The supremely comfortable hand-tied cap is meant for all-day wear, and the lace front creates an amazing, undetectable hairline.
Worn up or down, braided or in a half-do, Chic offers the versatility to keep up with you and your lifestyle.  Choose from one of Follea's beautiful colors or customize it for your own look.
Gripper – All Day Comfort and Security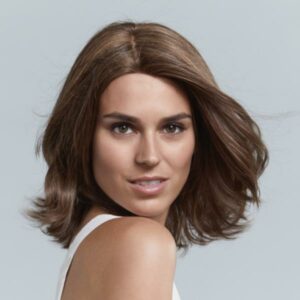 The revolutionary design of the Gripper offers complete comfort and glueless security for the wearer with little to no hair.  The medical-grade silicone cap will keep your wig in place all day, while the 100% premium European human hair will move and shine naturally
The Gripper Lite offers less silicone and more breathability for lightweight coolness and comfort for casual wear.  The Gripper Actif offers maximum grip and hold for an active lifestyle.
Grandeur – Exquisite Elegance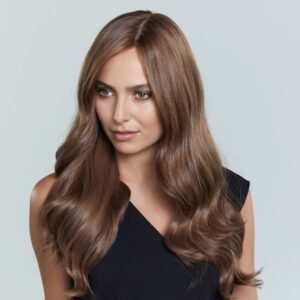 For only the most discriminating clients, Follea's Grandeur by Daniel Alain is the Rolls Royce of wigs.  If perfection is what you desire and only the best will do – Grandeur will fulfill your hair fantasy.
The rarest of the rare, Grandeur is hand-crafted from Follea's "private reserve" hair.  It is the most opulent and one of the most expensive wigs in the world – the pinnacle of elegance and sophistication.
Why settle for anything less?
Toppers – Seamless Hair Just Where You Need It
In addition to their amazing line-up of wigs, Follea by Daniel Alain offers a full array of toppers – each made with their legendary European hair and quality craftsmanship.
Whether you have fine, thinning hair or more noticeable hair loss, these beautiful pieces are available in customizable colors, and a full selection of hair lengths and base sizes.   Each topper can be cut and styled to blend seamlessly with your own hair.
Discover Follea at A Special Place
When you invest in a Follea Wig or Hairpiece, you invest in yourself.  You shouldn't go it alone.  At A Special Place, you have the opportunity to touch, feel and try on these amazing Follea pieces so you can select the perfect wig with confidence.
Our team of dedicated CARE experts can guide you through the fitting and selection process and then customize your style and color for a one-of-a-kind look and feel.  Experience the difference at A Special Place.