Today, Charlotte teaches you how to flip your wig!
Hey! Charlotte here! Most of you know I am the office manager here at A Special Place and I also handle billing and claims – but what you may not know is I have alopecia. I have been wearing wigs for years, in fact, I am the WIG QUEEN! You can follow me and my crazy wig adventures here on the A Special Place blog to learn about my favorite wigs and products as well as tips and tricks for rocking your wig. But don't think you're going to be cuter than me!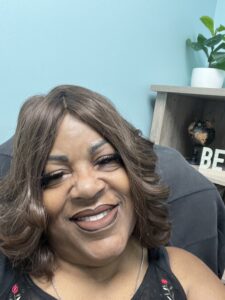 Today, I'm going to tell you about my human hair wig and how I style it – and teach you how to flip your wig just like I do! Most of my wigs are synthetic or human hair blends, but last year I bought my first Follea wig. For those of you not familiar, Follea by Daniel Alain makes the best wigs in the world. 100% hand-tied, lace front European hair wigs. They are not called forever wigs for nothing..they may not be cheap but they are worth every penny!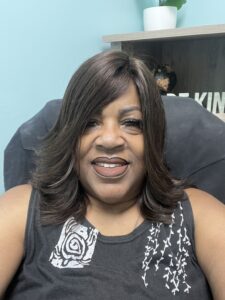 I love my Follea wig! I love everything about it, the length, color and how it feels on my head…especially the different styles I can wear it in….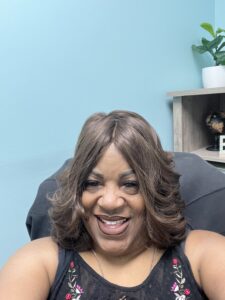 It's really amazing how changing the style of a wig can change the look dramatically…And all these different styles last for a long time. How about it took me less than 30 minutes to put curls in my Follea wig. I've worn those same curls more than a dozen times without having to re-curl it, slept in the wig on a four-hour trip out of town, during my visit and four-hour drive back home, and believe it or not the wig still had the same curls in it. But don't get stuck on the same style.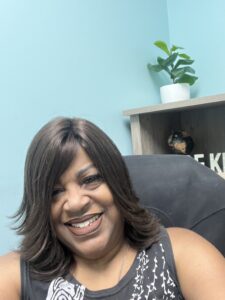 So here's a tip, just don't dip it under all the time, take it from me….flip it up for a different look, otherwise, you are never going to be cuter than me!!!