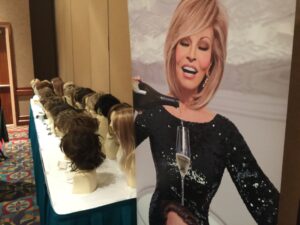 A Special Place trained at HairUWear seminar
Monday, May 6, 2017, the entire staff of A Special Place attended an all day educational seminar in Raleigh, NC sponsored by HairUWear.
It is an important part of our philosophy to stay current with the latest styles, colors and trends in the hair industry, as well as learning the latest techniques for customizing wigs and hairpieces. We want our customers to know when they visit A Special Place they are receiving state of the art products and services. That's why our entire staff, from Greensboro and Roanoke attend this and similar events. Even our office manager, Charlotte, was in attendance.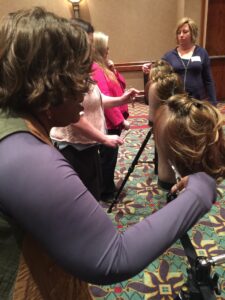 Our office manager, Charlotte, learns new wig cutting skills at HairUWear on the Road
Our class was hosted by HairUWear, an industry leader in alternative hair. This year they are celebrating their comapny's 50th anniversary, as well as the 20th anniversary of their high end wig line from Raquel Welch. They also manufacture Gabor Wigs, HairDo and POP hairpieces and extensions and a new men's line, HIM.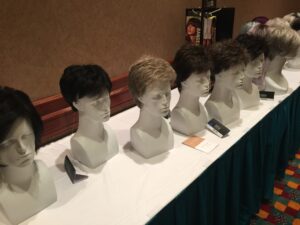 Checking up the new line of men's wigs by HIM
Our staff received live demos and hands-on training in cutting and styling wigs and hairpieces, as well as altering the size of wig caps for a custom fit. Learning how to work with different wig Fibers, such as Vibralite synthetic, Tru2Life heat friendly synthetic, and 100% human hair.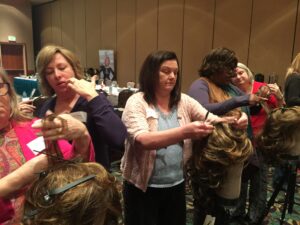 Fitters learn new cutting skills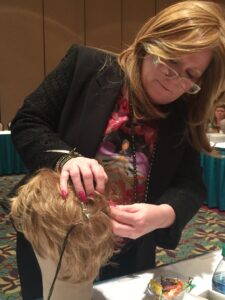 Instructor demonstrates how to alter a hand-tied wig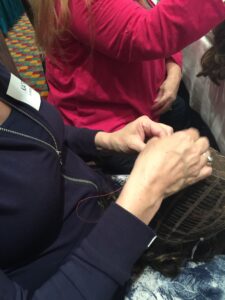 Hands on training in wig alterations
A highlight of these events is the opportunity to have a sneak peek at the new collections! We were excited to see and try these new styles firsthand, and look forward to being among the first retailers to offer them in our store.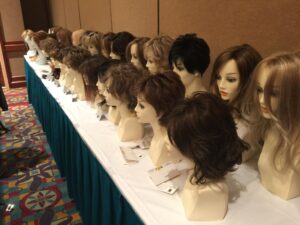 Sneak peak at the latest wig collections from Raquel Welch and Gabor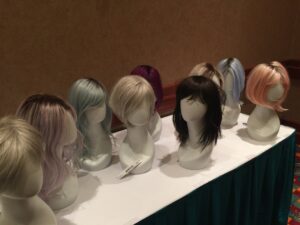 Checking out the HairDo wigs in fun Fantasy colors
Everyone finished the conference with new skills and knowledge that we look forward putting into practice when we return to our boutiques.A commitment to continuing education is one of the many ways we at A Special Place brings you the best in custom wigs and hairpieces!