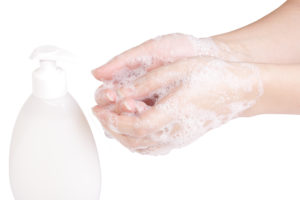 Our top priority at A Special place is the health and safety of our customers and employees. With the recent spread of COVID-19 (the Corona Novel Virus), we are carefully monitoring the situation and implementing all possible protection measures.
Here is what we are doing:
Maintaining the Highest Sanitation and Hygiene
We are taking extra care to sanitize all surfaces and equipment between each client. Fitters are practicing regular hand washing between each fitting. We ask that our clients wash their hands or use hand sanitizer upon arrival at our store.
Limiting Visitors
We are moving to a by appointment only schedule to limit the number of people in the store at any given time. You may request an appointment by calling our store (please leave a message if we are not there to answer), emailing us at aspecialplacewigs@gmail.com, or using Facebook messenger.
We are asking that you only bring one friend or family member as a support person to your consultation and that you do not bring children to your appointment. If you have additional persons who would like to be a part of your consultation we will help you arrange a video chat so that they can view and participate.
Social Distancing
Any staff members with signs of a cold or flu will remain home. We are asking any clientele with these symptoms to reschedule their appointment.
Special Measures for High-Risk Population
If you are at high risk (have immune deficiencies, lung issues or are over 65) you may ask your fitter to wear a mask and gloves during your fitting.
Alternative Consultation Methods
We will be introducing online consultations (via Video Chat) so that we can help you in the comfort of your own home, and offering more items in our online store. We will also offer dropshipping on special orders. Stay tuned for more details.
Thank You for Your Cooperation!
Please Note: As the COVID-19 situation continues to progress we will update our policies accordingly. We may temporarily close if necessary. Also, there may be some disruptions in our supply chain, causing delays in receiving orders. Stay tuned to our facebook page for updates to our schedule. We apologize in advance for any inconvenience this may cause, but appreciate your patience and understanding during these unusual circumstances.
We wish you and your family good health!
For more information regarding the COVID virus visit the CDC website: https://www.cdc.gov/coronavirus