Discover effortless elegance with Jon Renau's Lite Collection – lightweight, versatile, and natural-looking wigs & hairpieces for all your styling needs. Explore the future of alternative hair solutions today!
Jon Renau's Lite Collection - Comfort Meets Confidence
When it comes to wig and hairpiece innovation, Jon Renau stands out as a brand that continually pushes the boundaries of style and comfort. The Lite Collection by Jon Renau is a testament to their commitment to providing individuals with quality, versatility, and natural beauty. 
This new collection of light density wigs with ear to ear lace front and ultra-lightweight cap design has taken the world of wigs by storm, offering a range of exquisite options for anyone looking to enhance their look with ease. 
In this article, we will explore the wonders of Jon Renau's Lite Collection and why it's changing the game in the world of alternative hair solutions.
The Lite Collection by Jon Renau is all about redefining the way we think about wigs and hairpieces. 
The most realistic wig ever made – this collection is designed for individuals who seek elegant, lightweight, and comfortable solutions for their hair loss or styling needs.
The hand-tied cap and extended lace front allow for almost limitless hair style options – ponytails, off the face braids and sleek up-dos.  
As of today, the Lite Collections feature 8 styles- 3 human hair, and 5 synthetic options. 3 of the styles are available in both average and petite sizes, for a total of 11 wigs in the collection.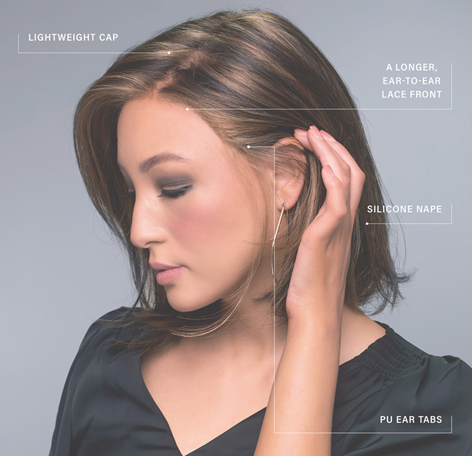 Key Features of the Lite Collection
Feather-Light Cap Design: One of the standout features of the Lite Collection is its feather-light cap construction. These wigs and hairpieces are designed to be incredibly lightweight, ensuring that you can wear them all day with ease and comfort. The ultra-light,  breathable hand-tied caps are perfect for those who value a natural feel.
Extended Lace Front: The Lite Collection is synonymous with effortless elegance. Whether you're going for a sophisticated updo, tousled waves, or a sleek bob, these pieces offer an array of styles to choose from. They are expertly crafted to mimic natural hair, with an extended lace front –  giving you the freedom to style and flaunt your hair however you please. 
Light Density: Jon Renau's Lite Collection features a light density for comfort and naturalness. For anyone who has ever found wigs to be too thick or heavy – the Lite Collection is made for you!
Secure Fit: Each SmartLace™ Lite wig also features a non-slip silicone nape area that fits snug against the back of the head to prevent any shifting. Plus, polyurenthane-coated ear tabs are perfect for use with adhesive for those wanting extra security and the most flexibility. Whether you're wearing it for a night on the town or during a work out, this wig will always feel completely secure on your head. 
Natural Color Options: The collection boasts a wide range of natural hair colors, including shades of black, brown, blonde, and red, as well as beautiful gray and silver options. The colors are expertly blended and highlighted, providing a natural, realistic appearance.
High-Quality Hair Fibers:  Whether you prefer synthetic or human hair, Jon Renau offers both options within the Lite Collection. High-quality synthetic fibers are meticulously designed to mimic the look and feel of real hair. For those who desire the ultimate natural experience, remy human hair wigs are available for a genuine look and the ability to style with heated tools.
Who Can Benefit from the Lite Collection?
The Lite Collection caters to a diverse audience. It is perfect for individuals who:
Are experiencing hair loss due to medical conditions, genetics, or other reasons.
Want to change their look without making a permanent commitment to a haircut or color change.
Desire a comfortable and stylish alternative to traditional wigs.
Seek a wide range of style options and colors.
 It was designed for the wig wearer looking for the ultimate flexibility and wig comfort.
Explore the Lite Collection
Carrie Lite is a light hair density wig that features a lace front that extends seamlessly from ear to ear. 
The SmartLace™ Lite cap provides the most natural-looking front hairline, a 100% hand tied cap that creates the appearance of natural hair growth and a silicone nape that offers extra security for the wearer.
Carrie Lite is also available in Petite!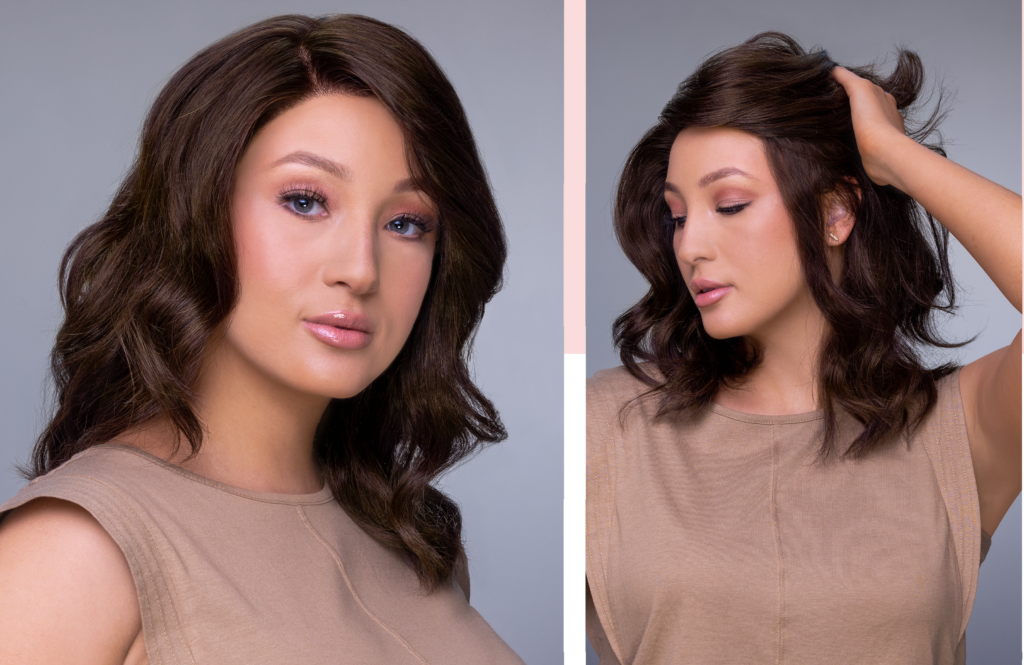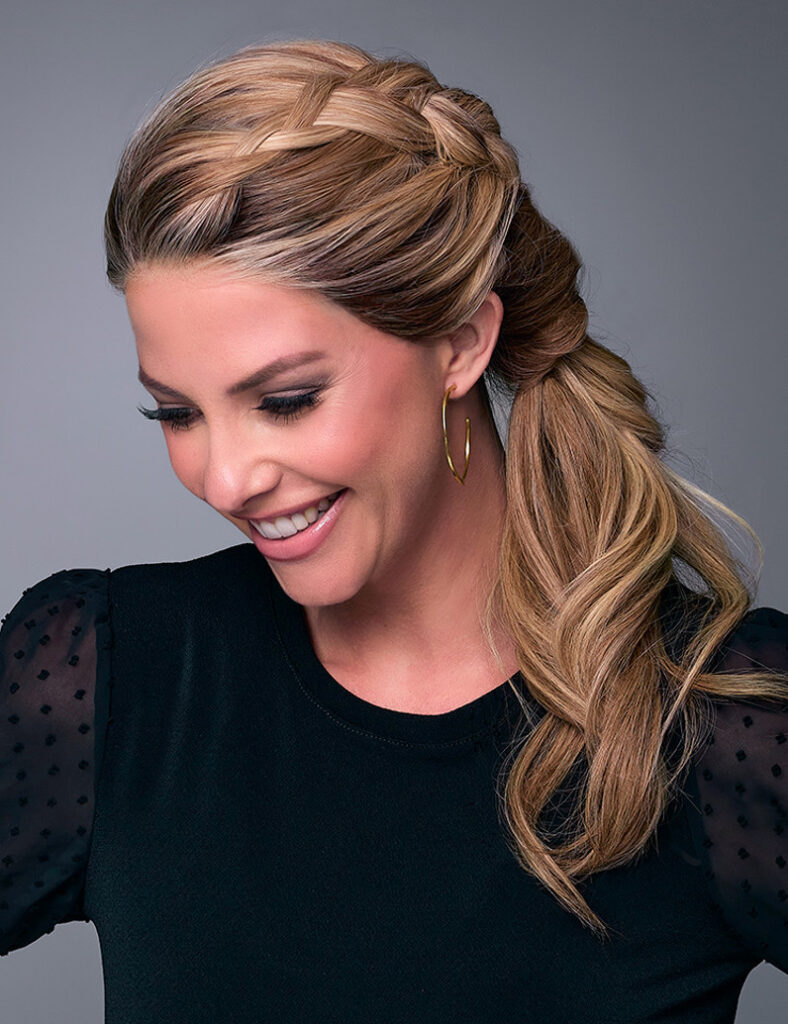 Blake Lite featurea amazing length with a naturally light density. 
With an exclusive SmartLace™ Lite cap that features an invisible lace front that extends from ear to ear, a 100% hand tied that mimics hair growth, and a silicone nape for added security,.
100% Remy human hair – this style is synomym of indulgence and extreme realism
Sienna Lite's luxurious layers give the wearer options for the ultimate styling possibilities. The non-slip silicone nape ensures a snug fit while polyurethane ear tabs allow for the most flexibility. 
Now available in a SmartLace™ Lite cap, Sienna Lite combines the versatility of lace front wigs with the highest grade Remy human hair.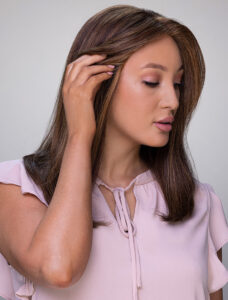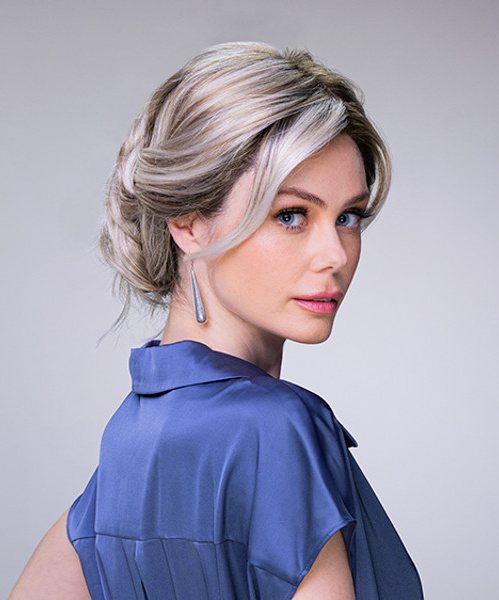 Soft wavy layers fall just past the shoulders to embody the touch of warm breezes. 
The non-slip silicone nape ensures a snug fit while polyurethane ear tabs allow for the most flexibility. With the new ear-to-ear lace front and hand tied monofilament cap, this SmartLace™ Lite style looks and feels superbly comfortable.
Wear it long or loose, create an elegant updo or a fun, messy bun – Rachel offers amazing styling versatility.
Our popular Miranda wig now available in a light density, SmartLace™ Lite cap. Sophisticated long layers make a powerful statement. 
Miranda is the perfect length for any ocassion. The SmartLace™ front looks like a natural hairline and the monofilament top allows multidirectional parting.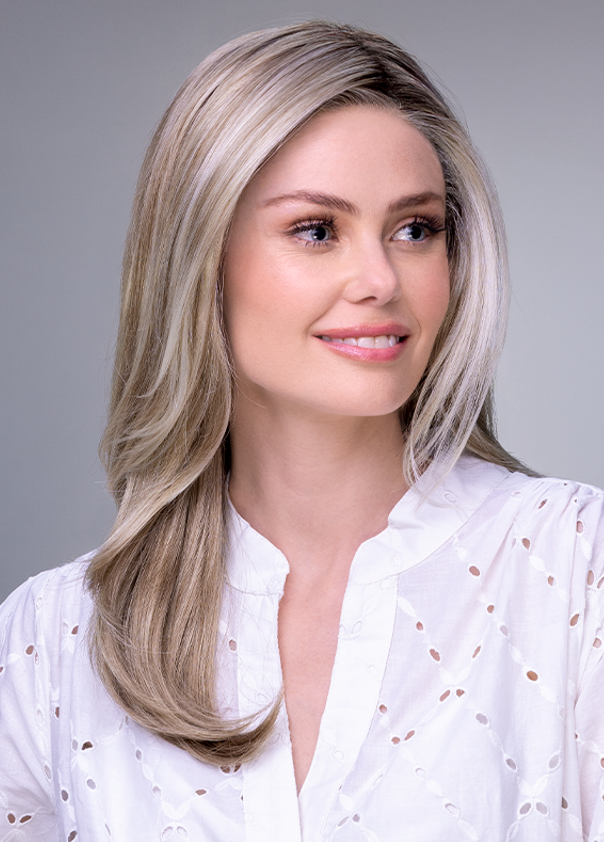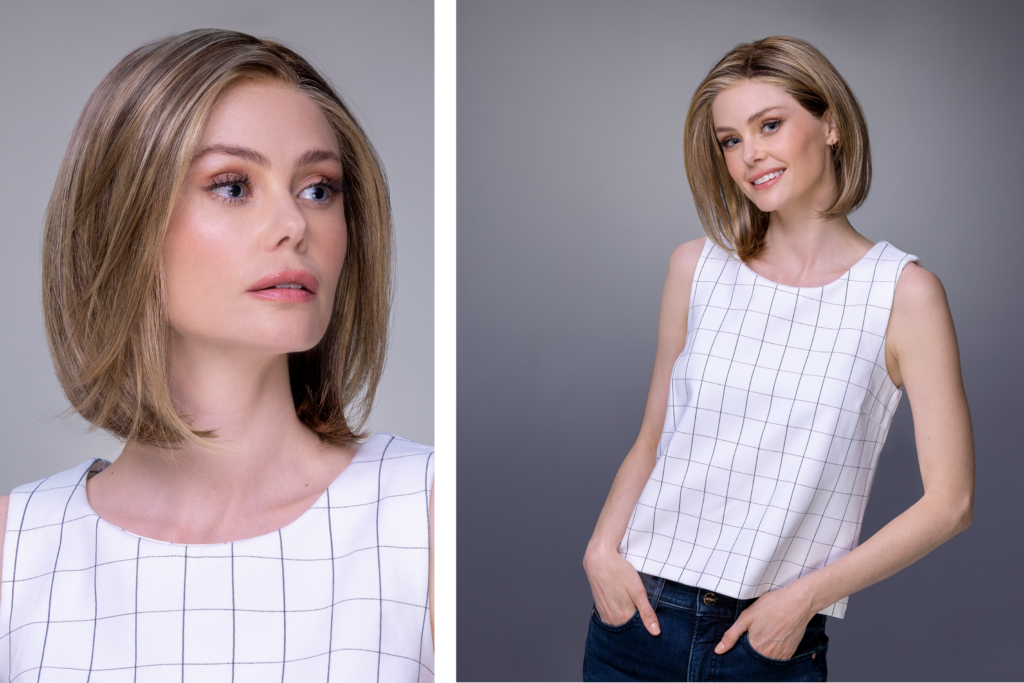 Cameron Lite is a light hair density wig that features an ultra natural looking lace front extending for ear to ear. 
This timeless long bob gets an elevated flair of sophistication with a unique SmartLace™ Lite cap and a 100% hand tied section that provides the wearer maximum styling flexibility.
Cameron is also available in a petite head size.
Zara Lite is a light hair density wig featuring Jon Renau's exclusive SmartLace™ Lite cap.
Zara's long, stylish layers achieve a new level of extravagance with its nearly invisible lace front that extends from ear to ear for added realism. Her monofilament top, 100% hand tied section and silicone nape complete the wish list of the most demanding hair wearers.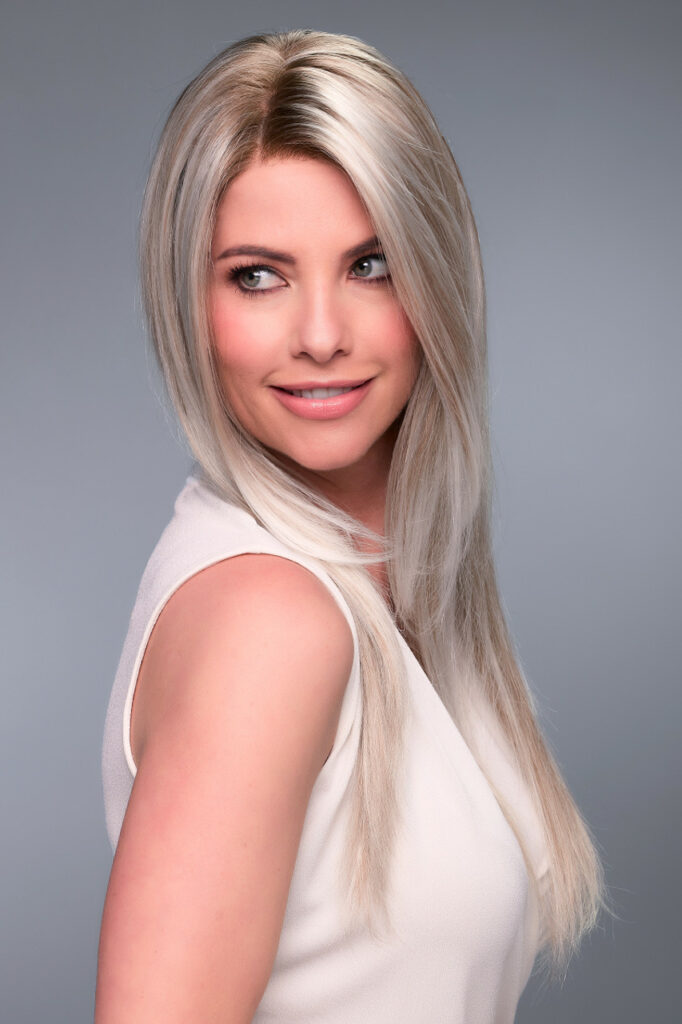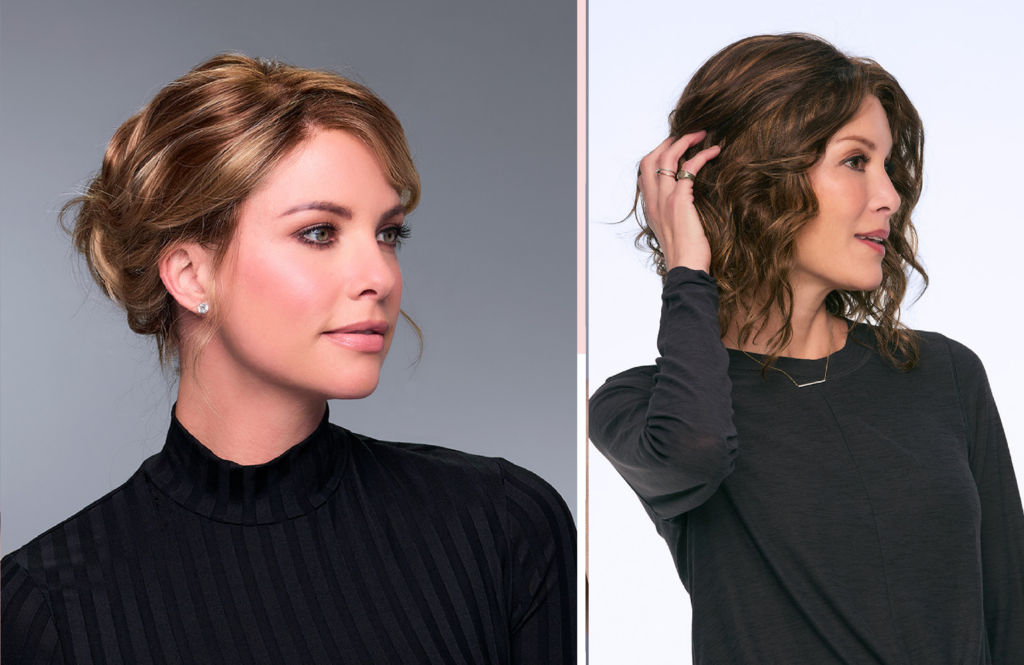 Julianne Lite is a new take on our best-selling Julianne wig. With its unique Lite cap that features a seamless ear-to-ear lace front, lighter hair density and hand tied mono top for added realism, Julianne's effortless waves are elevated to delight the wearer.
Julianne Lite is available in 2 cap sizes – average and petite.
Discover Jon Renau's Lite Collection for Yourself!
Jon Renau's Lite Collection has truly revolutionized the world of wigs and hairpieces. With a commitment to lightweight comfort, impeccable craftsmanship, and a wide array of style options, this collection offers a world of possibilities to those looking to enhance their natural beauty or cope with hair loss. The Lite Collection's blend of style, versatility, and comfort is changing the game and helping individuals everywhere to embrace effortless elegance in their daily lives.
Whether you're seeking a new look or a solution to hair loss, Jon Renau's Lite Collection is a game-changer in the world of alternative hair.SmartLace™ Lite is a game changer for those with an on-the-go lifestyle and don't want to worry about your wig shifting around or being noticed. It's perfect as the warmer weather hits due to its lightweight and light hair density design. Since it's so light, it will make you feel cooler – you may even forget you're wearing a wig!
Interested in seeing the Jon Renau SmartLace™ Lite Collection for yourself?  Schedule your complimentary appointment today at A Special Place Wigs!