Human hair – it's one of the most frequently asked questions we hear at our salon…Is it best choice?
Human hair wigs are beautiful, luxurious and expensive. If you are thinking of making an investment in a natural hair wig, it's important to understand the benefits, as well as the care and maintenance involved.
Real hair wigs excel in 3 ways over their synthetic counterparts: longevity, natural feel and movement and styling versatility.
There are some other factors to consider – natural hair wigs do require more upkeep and they are a larger investment than synthetic wigs.
How do you know if the investment is right for you?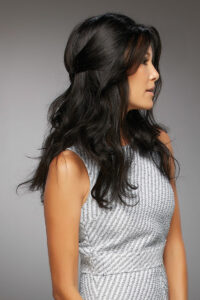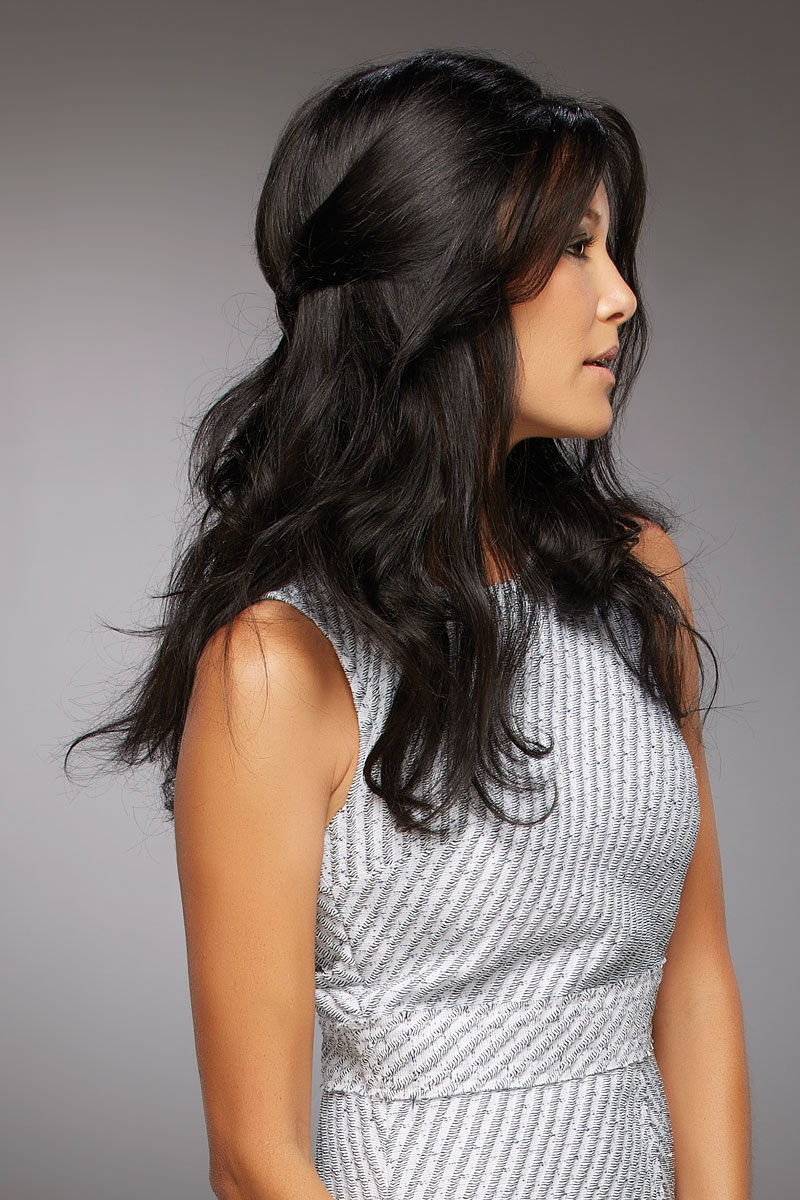 One major advantage of human hair over synthetic is it's longevity. Exactly how long does a natural wig last?
There are a number of factors that determine how long a wig will last. Among those factors – how often it's worn, what activities it's worn during, and how it's cared for. Length also factors in – as longer wigs are prone to faster wear and tear than shorter ones.
Everything else being equal – human hair wigs will last about twice as long as a synthetic. With proper care and maintenance, the expected lifespan is 1-3 years – verses 6 months-1 year on synthetics.
The longevity of natural hair wigs make them a great choice for those who want long hair or are going to be needing a wig for a longer time. While the initial investment is higher, it may be more economical than buying multiple synthetics over the same.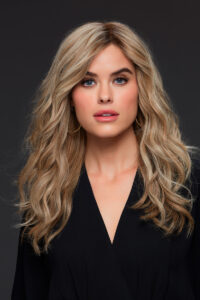 While synthetics have come a long way, human hair has a definite advantage when it comes to a natural look and feel.
Natural hair fibers are soft and luxurious.  Since it is a natural fiber, human hair will feel softer and cooler against your skin.
Real hair also has a natural bounce and movement to it, just like your own hair.  
If you love the idea of having a variety of styling options, human hair is a great choice.
You can blow dry it, flat iron it or curl it with a curling irons.  You can use your hot rollers or other favorite styling tools.
Straight to wavy to curly – updos, braids and ponytails, the styling verstility of a natural hair wig is only limited by your imagination.
Why Are Human Hair Wigs So Expensive?
One of the biggest drawbacks for many people is the cost of human hair.
Natural hair is a commodity, subject to the laws of supply and demand.  We have seen a steep rise in cost during the last few years due to shortages because of the pandemic, worldwide inflation, shipping cost increases and a high demand – not only for wigs but for extensions and hairpieces.
Making a fine real hair wig also entails a great deal of labor to collect, clean, sort, process and sew the hair.  All of these factors contribute the the higher price tag.
Is It Hard to Maintain a Human Hair Wig?
Many shy away from purchasing a real hair wig, as they have hear that it is a lot of maintenance.
The reality – caring for a natural hair wig is about the same amount of work as caring for your own biological hair – often less work. 
Real hair wigs generally require more styling than synthetic wigs…but not always.  A long human hair wig is easier to maintain than a long heat-friendly synthetic.
The main difference in natural hair and synthetic is that synthetic has a style memory that is not affected by water.  You can wash it or even get wet in the rain or go out on a humid day and your wig style will remain intact.  Human hair will need to be restyled after contact with water – just like our own hair.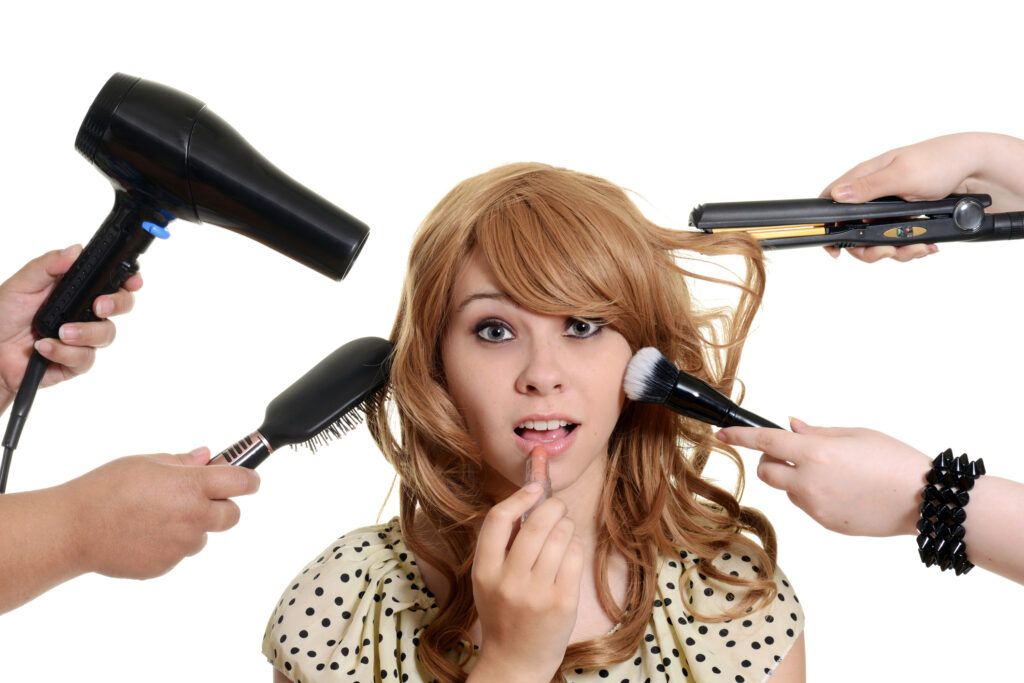 If you are looking for shake-and-go styling – then synthetic may be your best option.  But, if you are comfortable with styling your own hair on a regular basis, then don't shy away from human hair.
Learn how to blow out your human hair wig here.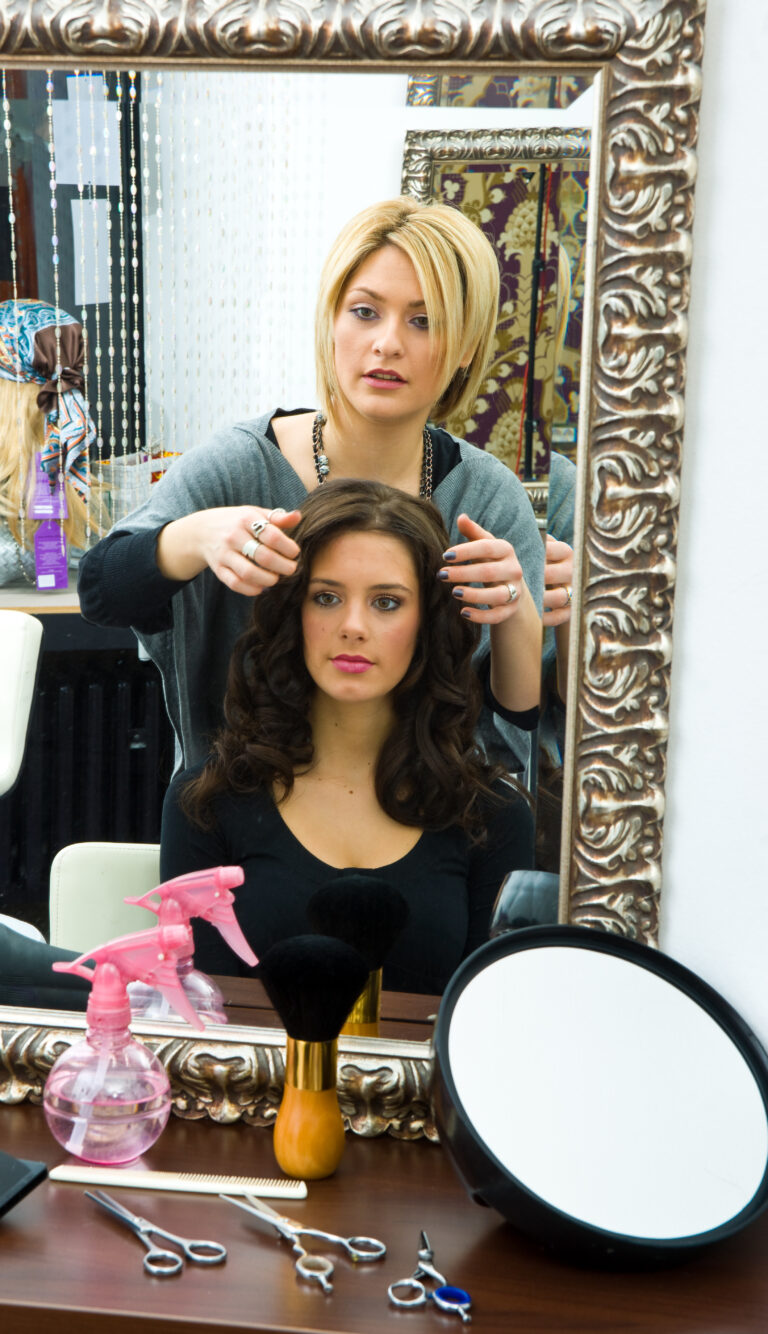 Now that you have the facts…how do you make the decision?
You don't have to do it alone. Schedule an appointment for a free consultation at. A Special Place.
Our consultants are experts at working with human hair and synthetic wigs and hairpieces and can guide you toward the decision that will work best with your lifestyle.
Having a chance to touch, feel and try on wigs will allow you to make your decision with confidence.