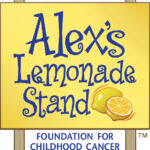 A Special Place hosted their second annual Alex\'s Lemonade Stand on June 11, 2016.
One in every 285 children in the US will be diagnosed with cancer by the age of 20. Alex\'s Lemonade stand was started by Alex Scott, who, after being diagnosed with cancer, wanted to raise money to help children just like herself. Sadly, Alex died at the age of 8, but not before raising over $1 million to fight childhood cancer. Her memory lives on across the country, through Alex\'s Lemonade Stand Foundation for Childhood Cancer.
Please come join us next year and help us fight childhood cancer one cup at a time!