Relay for Life – Roanoke 2017
A Special Place is a proud supporter of the American Cancer Society, and we always enjoy participating in local Relay for Life events. This year is our second year attending Relay in Roanoke, VA. Staff members and their families came out to raise money for the American Cancer Society, to show support for the cancer survivors – including our many wonderful customers – and to honor those we have lost.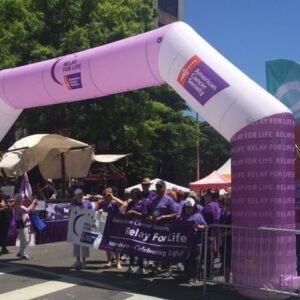 Wish Upon a Cure
This year, the event was held at Elmwood Park in beautiful downtown Roanoke, on Saturday, June 3, 2017. Local businesses big and small are encouraged to form teams to support the event. Each team sets up a "campsite" where they can run onsite fundraisers – from hosting games and contests, to selling food, beverages and merchandise – with proceeds supporting the local chapter of the American Cancer Society. Many campsites offer educational resources as well. The theme this year was "Wish Upon a Cure" – and many participants and campsites featured a Disney them, and a Disney costume themed lap allowed even the youngest participants to get involved. A number of talented local bands kept the event moving – featuring popular songs from all genres from Classic Rock to Bluegrass…and of course…Disney tunes!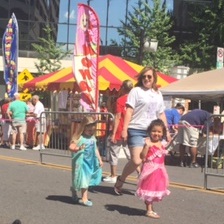 Honoring Survivors – Celebrating Hope
One of the highlights of every Relay for Life is the Survivor Lap. Words can hardly describe the emotion as cancer survivors, young and old, take the first lap -a celebration of life and hope. Keeping with the Disney Motif, the soundtrack for the Survivor Lap with "The Circle of Life". The thunderous applause as the survivors – donned in purple – made their way around the track is reminder of all the lives cancer has touched and heartwarming proof of the love and support of the community to finding a cure!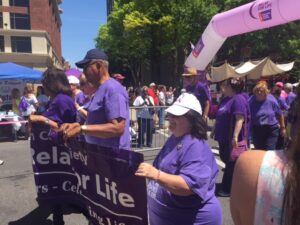 Getting Involved
A Special Place is committed to improving the lives of cancer patients in our community by providing high quality custom wigs and compression garments. We also feel that it is important to support local charities and organizations, such as the American Cancer Society.
The American Cancer Society is at the forefront of cancer research and survivor education and support. Just a few of the programs they offer are \"Look Good Feel Better\" – a free class that helps women deal with hair loss and other side effects of cancer treatment, a 24-hour Cancer Helpline, \"Road to Recovery\" – which arranges transportation to and from cancer treatments, and \"Hope Lodge\" – providing accommodations for those undergoing treatment far from home.
If you are interested in becoming involved in the American Cancer Society\'s Relay for Life, visit us at A Special Place and join our Relay teams for 2018! To learn more about Relay in your area, visit http://www.relay.acsevents.org.