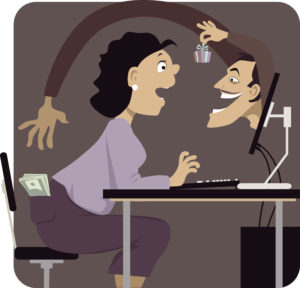 Beware of online predators
Have you ever heard the expression \"If it\'s too good to be true…it probably is?\" The internet and social media are great tools, but the also provide a breeding ground for scammers and identity thieves. These con artists prey upon consumer\'s desire to bargain shop and offer \"name brand\" products at dirt cheap prices.
Recently, there has been an explosion of sites selling \"name brand wigs\" or \"celebrity wigs\" – supposedly from companies such as Raquel Welch, Jon Renau, and Estetica for 70% or more off of the MSRP. Great deal, right!?! Probably not. These websites, usually based out of China, steal images and videos of wigs from legitimate sites, or show photos of popular celebrities and use them to sell cheaply made knock-off wigs. After waiting weeks to receive wigs from these foreign sites, customers are hugely disappointed to discover they are fakes. When they try to return them, they find that no one responds to their email, the listed phone number doesn\'t work, and if you try to ship them back, the return address is in China and postage is more than the wig cost. But getting a poorly made wig is the lesser of two evils… some customers have reported not receiving any product, but instead having the nasty surprise of finding their credit card number has been stolen!
According to CNN, the sale of knock-off items was over $461 billion in 2016. This type of activity hurts everyone. Obviously, it hurts the consumer who wastes money on rip-off products. It hurts authorized wig dealers who are trying to sell an honest product at a fair price. It hurts the manufacturers who are flooded with complaints from customers claiming they bought a \"name brand wig\" and that the quality was inferior, when in fact, it is a fake. Also, many knock-off manufacturers utilize child and forced labor.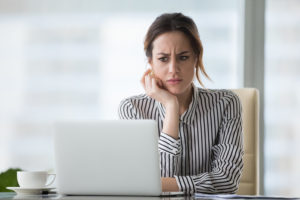 Protect yourself from rip-offs
How can you protect yourself?
Only buy from reputable dealers – buying from a local wig shop is always your safest bet, as you can touch and see the product before you buy, and if you have an issue, you have live support. If buying online, make sure the company is US based, call the phone number listed on the website to verify that they are who they say they are.
Be wary of sites using celebrity images to sell their products.
Check for images that do not match the title (for instance, the picture is of one brand but the title says it a different brand). Also, titles that are just descriptions, such a \"Medium Length Brown Wig\" – These are signs that they are not authorized dealers of reputable wigs.
Beware of sites that don\'t offer the brand name and model name, that just say something like \"Gabor Lace Wig\"
Does the price match up with what you see on other reputable sites? Unless the wig is a clearance or used wig, if it is being sold for more than 50% off what other sites sell it for, this is a red flag that it is a scam. Don\'t be gullible – remember, if it\'s too good to be true….it usually is!
Payments – sites offering Western Union or wire transfers are usually fraudulent.
Check the BBB, and watchdog sites like www.wig-scam-alert.com for reviews. (Please note, many of these fake sites also steal reviews from legitimate websites, to make it appear that they have received high reviews. Check third party sites for real reviews.
Look at the grammar and spelling – if there are a lot of \"typos\", chances are it\'s written by a non-English speaker – a tale-tell of overseas fake websites.
If you have fallen for one of the scams, speak up and report it. You may save others from the same experience.
A Special Place is committed to offering the best quality wigs and hairpieces with exceptional customer service. Our office manager, Charlotte, decided to check out one of these fake websites and ordered 2 wigs that seemed like great deals…here\'s the \"expectation vs. reality\"
Expectation – Here\'s a picture of the first wig she selected, it was described as having a \"natural side part\":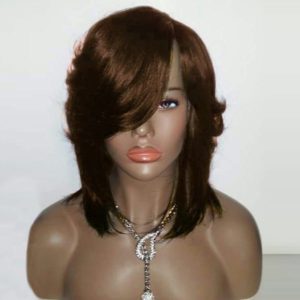 Reality – Here\'s what arrived:
The color was a dull ginger red, not a vibrant auburn brown. That \"natural side part\" – in reality it was a fake looking piece of plastic. The workmanship was terrible, with wefts so far apart that they were easily visible in the back when the wig moved.
Expectation – The second wig she selected was this short, asymmetric style. She loved the short, cut-out look around the ear: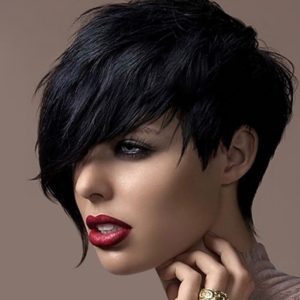 Reality – And here\'s what arrived:
As you can see, the wig was heavy and flat, and around the ear was long and thick, not cut out with a sharp razor cut like the photo. The cap was very dense and uncomfortable. Also, the picture showed a jet black, but the wig was a dark brown. Very disappointing!
Recently a client brought us a wig she bought for $30 online, which was described as a \"natural golden blonde\" with a skin part…here\'s what she got:
As you can see, it is a horrible neon orange – with a thick top and unnatural looking hairline.
We are an authorized retailer for all the major brands and do not buy fake products from overseas. You can be sure any product purchased here is the genuine article…and we stand behind the quality and workmanship of our wigs. We believe that an educated client is our best client, and our highly trained, certified wig experts are always available to help you have a safe and enjoyable wig buying experience.