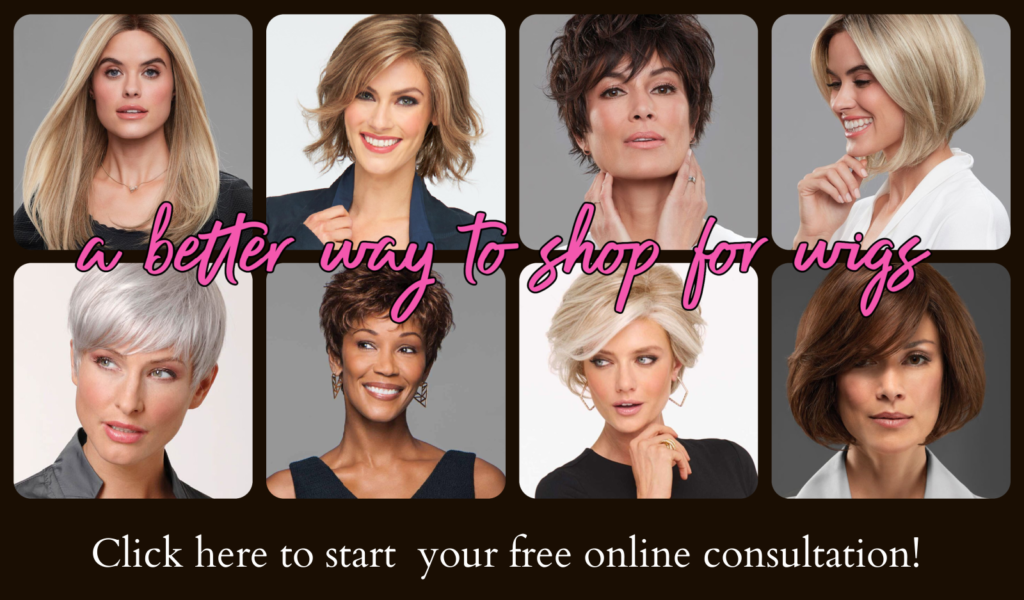 Would you like to have the experience of visiting a wig boutique without leaving your home? If you live too far away to visit us in person, or you are staying home because of the pandemic, we have a wig shopping option for you – our new "Wig Boutique in a Box"!
Unlike shopping online, the "Wig Boutique in a Box" offers you the expertise of a personal wig consultant to guide you through the wig shopping process. And, instead of paying full price to blindly order one wig style, then dealing with the hassle of returning/exchanging if it's not right, with the "Wig Boutique in a Box" you will receive 3 professionally chosen styles and colors that you can try on and compare side-by-side in your own home for one low styling fee of $99.
CLICK TH BOX TO GET STARTED, OR SCROLL DOWN TO LEARN MORE: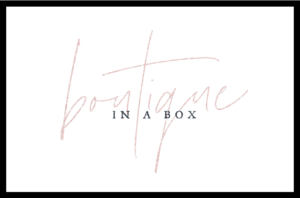 How does it work?
Just fill out our hair consultation form and attach your photos. It takes less than 10 minutes. Thoughtfully based on over 17 years of experience, these questions are designed give your personal wig consultant the information she needs to select the wigs that will work best for you. For a $99 styling fee, you will receive a box with a wig try on cap, comb and your three wig selections. We can also include headwear and accessories in your box if you want!
You try on the wigs in the convenience of your own home. Show your friends and family and let them help you choose the right style. Only keep and pay for what you love, and your styling fee will be deducted from your purchase price. Return what you don't want in the pre-paid envelope within 5 days.
Don't love the selections we send you? Fill out a short feedback form, and we'll send you a new box with updated selections based on your preferences. Need additional help? Request a free zoom or facetime one-on-one consultation with your wig professional.