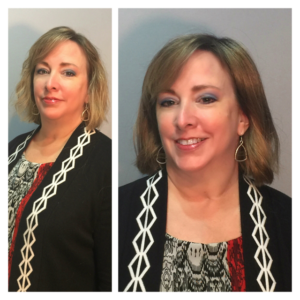 Is your hair fine, limp or thin? Have you ever wished for just a little more volume? Has your hair thinned with age?
Many women wish they had thicker, more voluminous hair. Late night infomercials showcase lotions, potions and powders that claim to make your hair look fuller, but the results are rarely as promised. Maybe it\'s time to take a look at what a hairpiece can do for you!
Once a common fashion accessory, wigs and hairpieces fell out of common use when sleeker, straighter hair styles came back into fashion. Recent years, however, have brought a resurgence in the use of hairpieces. New technology has created virtually undetectable hair additions that blend seamlessly with your own natural hair to give you just that boost you are looking for.
What can a hairpiece do for you? There are many types of hairpieces, and it is important to match the type of hairpiece to your desired result. For instance, we often see individuals try to give themselves thicker hair using extensions. The problem is, extensions do not work well if you hair is thin on top…in fact it can accentuate the problem. Let\'s take a look at the most popular types of hairpieces and their uses:
Clip-in extensions: Whether one piece or multi-piece, clip-in extensions are primarily used to add length to your hair. They can also add highlights, lowlights or ombre effects. Extension will also create the look of fuller hair – but only on your lengths – as mentioned, they do not create fullness on top.
Clip-in Bangs: Give yourself instant bangs without committing to a hair cut and lengthy grow out!
Ponies and Wraps: The easiest way to get a full and flawless up do is to pull your own hair into a bun, then attach a pony tail or hair wrap.
Top of the Head: One of the most versatile hairpieces, top of the head pieces come in all shapes and sizes, and can give you hair right where you need it. Nestle it in right behind your hairline to hide thinning hair. Put them at your crown for added lift. Combine them with extensions for length and volume…the possibilities are endless.
So, are you ready to see what a little more hair can do for you?