We've Moved!
We are so excited to invite you to visit our new location in Greensboro, NC.  We are now in the Lake Jeanette Commons Shopping Center located at 3606-N Elm St., just north of the Pisgah Church intersection.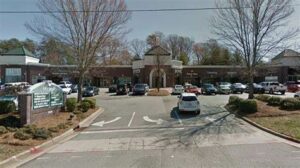 What's new at A Special Place?
Our new location is bigger and brighter –  and will allow us to offer you exciting new products and services. Our showroom features over 200 beautiful wigs on display from top designers, including a larger selection of top-quality human hair wigs. You will appreciate the clean lines of our streamlined displays, which allow you to quickly find what you're looking for.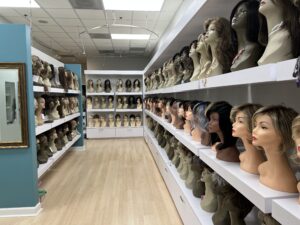 At the heart of our store is a brand new salon, where we will offer custom wigs, toppers, hair replacement, extensions, and more.  Our 2 wig fitting rooms offer a more private experience for those who desire it.
Another great new feature at A Special Place is our large, dedicated compression room, to offer you maximum comfort and privacy during compression fittings.
We are easy to find and convenient to Greensboro and surrounding areas, just off of the I-840 Elm Street exit.  For those who have visited in the past on State St., you'll be happy to know we're only about 2 miles north of our previous store. You will even appreciate our spacious parking lot with plenty of close, convenient free parking. We are close to a number of stores and restaurants.  While you're here, grab a slice at Marco's Pizza, enjoy an ice cream cone from M&R's https://icecreamshopgreensboro.com/or stay for dinner at Elm Street Grill https://www.elmstgrill.com/
Our space is not all that's new!  We have a redesigned logo and website to match our great new image.  We appreciate everyone's patience and support during the construction and move-in period – now it's time to show off our brand new space!  Schedule your appointment now to visit us and stay tuned for information on our Grand Opening!