Follea Trunk Show December 2022
You are invited to join us December 8th and 9th at our annual Follea Trunk Show!
You may have heard about Follea wigs and hairpieces by Daniel Alain. Now, you have an opportunity to see them for yourself! A Special Place is hosting a 2-day trunk show in our brand new salon on N. Elm St. in Greensboro, NC.  Join us December 8 & 9 between 10 am and 5 pm to see, feel and try on these amazing pieces.
What are Follea Wigs?
World-renowned for their exquisite European Hair and remarkable craftsmanship, Follea has become synonymous with luxury.
Each wig is made with top-quality human hair with amazing lace fronts. Available in a range of sizes, lengths and beautiful colors, they are ideal for women looking for the most natural hair replacement solution available.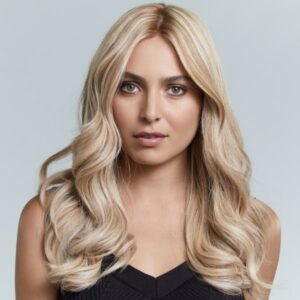 What can you expect at the Follea Trunk Show?
The Follea Trunk Show is an amazing opportunity to view the entire collection of wigs and hairpieces in a variety of lengths and colors. From the entry-level Follea wig "Rene", their most popular European wig "Style", the innovative "Gripper", or top-of-the-line "Grandeur", you'll have the chance to learn about and compare the hair quality and cap styles. Follea also offers a wide arrange of partial hairpieces or toppers.
National sales director, Starr Fox, will be on hand both days to demonstrate and answer any questions you may have about Follea wigs and hairpieces. One of the things we love most about Follea wigs is the size range!  With a unique fitting cap system, we can determine the perfect fit for you. Our certified fitters will be offering free, private consultations by appointment. We have limited availability, so book now to reserve your space!
As part of our special event, we will be offering refreshments, door prizes, gifts with purchase, special deals and free customization on Follea wigs and toppers.  There's never been a better opportunity to visit A Special Place or try Follea wigs for yourself!