Do I need an appointment?
For a wig fitting, yes. While we do accept walk-ins during regular business hours on a first-come, first serve basis, you will not be able to try on wigs without the assistance of a fitter. Making an appointment assures that you will be able to be seen upon arrival without a long wait.
Are your wigs only for cancer patients?
Not at all. We have wigs for every situation, including hair loss due to alopecia, female pattern baldness, trichotillimania or medication side effect. We also offer wigs and hairpieces for fun and fashion!
Which should I choose - human hair or synthetic?
Human hair wigs are popular because of their luxurious texture, styling versatility, and long lifespan. Just like your own hair, they can be styled with heated styling tools – curled or flat ironed. If you want long (shoulder length or longer), we highly recommend human hair, as it holds up much longer and resists frizzing.
Many women prefer synthetic wigs because of their lower cost and easy maintenance. Most synthetics – especially the shorter styles – feature shake-and-go styling. Just put it on in the morning and go!
What is the difference in cap construction?
The cap construction refers to the material used to create the base, and how the hair is attached to the base:
A "Standard Cap" is the least expensive type of cap. The hairs are sewn onto the base with a machine.
A "Capless" wig is also a less expensive type of cap, made with hair machine-sewn onto thin wefts that make the wig lighterweight and allow more airflow to the scalp for a cooler, more comfortable fit.
A "Monofilament" wig features a transparent mesh top with hairs individually hand-sewn, so that the wearer's own scalp shows through, thus creating the appearance of hair growing natural from your own head.
A "Hand-tied" wig, also called a cranial prosthesis, is a wig designed specifically for medical hair loss. The entire wig features hairs hand-sewn onto a soft, mesh base – which is designed to be supurbly comfortable against a bare scalp. Hand-tied wigs are noticeably lighterweight than traditional wigs and incredibly natural in appearnace.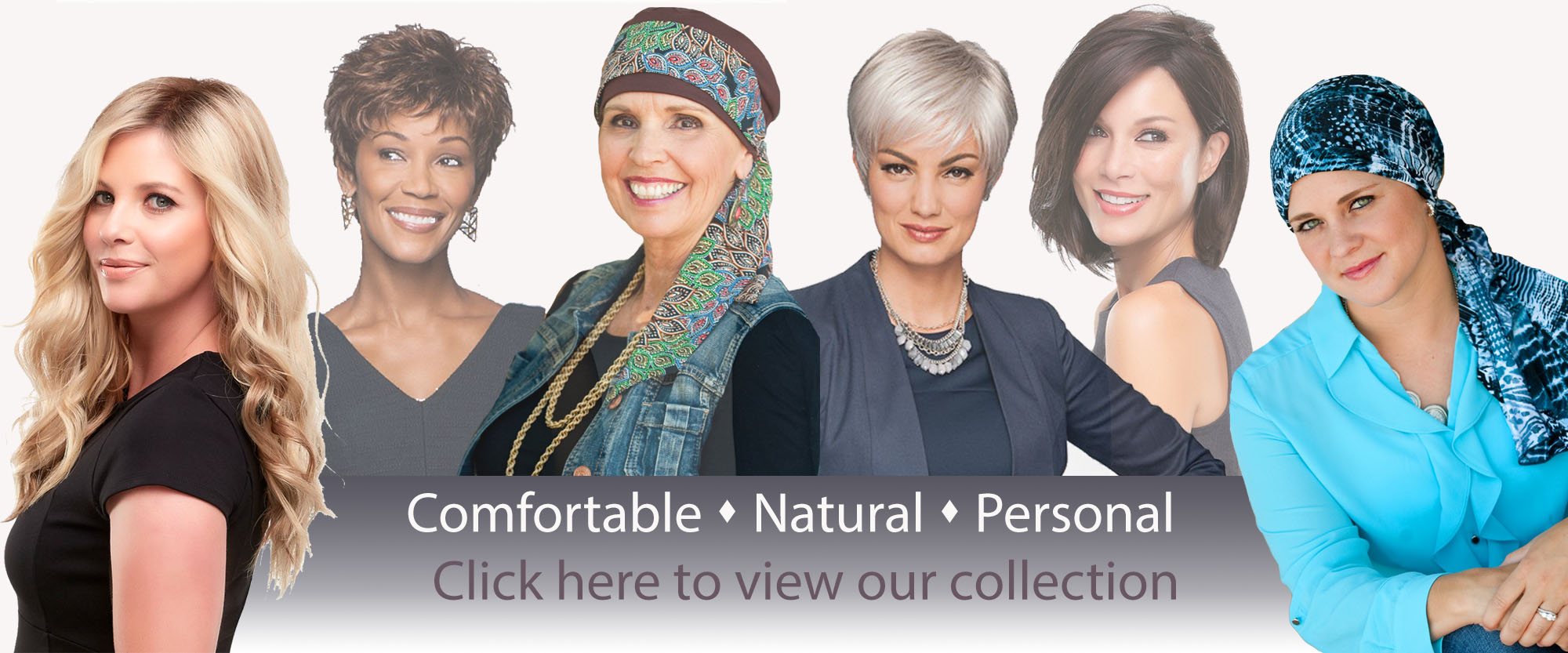 With two locations in North Carolina and Virginia to serve you, we provide quality, experience and convenience in a warm and inviting atmosphere. Come see what makes us A Special Place!